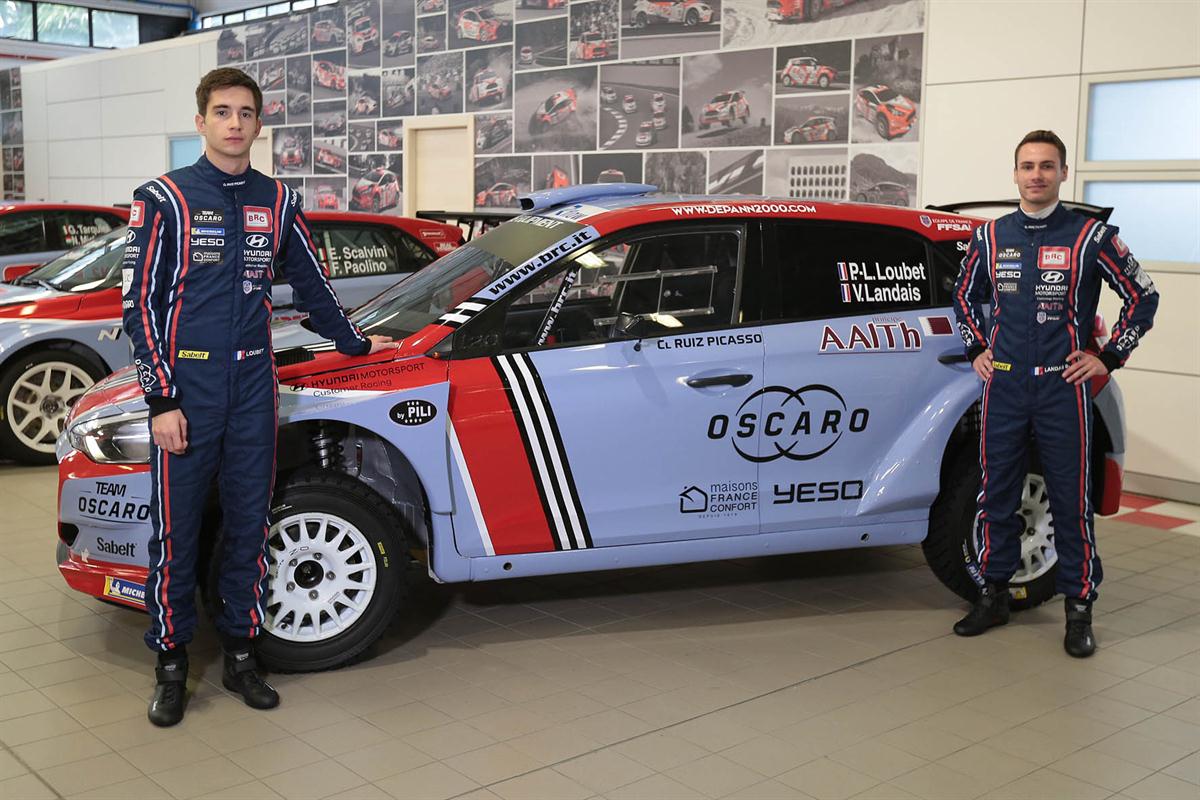 BRC Racing Team ready to begin 2018 Rally season
Pierre Louis Loubet and Vincent Landais in the Azores competition
BRC Racing Team will be at start of the Azores Airlines Rallye, taking place on the Portuguese archipelago from 22nd to 24th of March. Amongst the over 60 crews taking part at the competition, 35 with R5 cars, Pierre Louis Loubet and Vincent Landais of the Oscaro Team, will drive a Hyundai I20 R5 managed by BRC.
Thanks to FFSA precious support, during 2018 season the young French driver will compete in 2 ERC stages and 7 WRC2 stages. The gravel of Azores Airlines Rallye, reaching 53rd edition this year, will mark the 2018 debut of Loubet, who, on the occasion of the season presentation earlier this March, commented as follows: "I am very proud of this season's program which sees me driving this BRC managed Hyundai I20 R5. A huge thanks goes to Eurosport and Oscaro that are allowing me to be in these two first ERC stages , in addition to my WRC2 program. I also want to thank my partners and supporters for their affection and cheer, see you on field".
The Special Stages will be 15, over a distance of 675,05 km, 207,44 of which will be a true run against time, with departure from and arrival to Ponta Delgada.