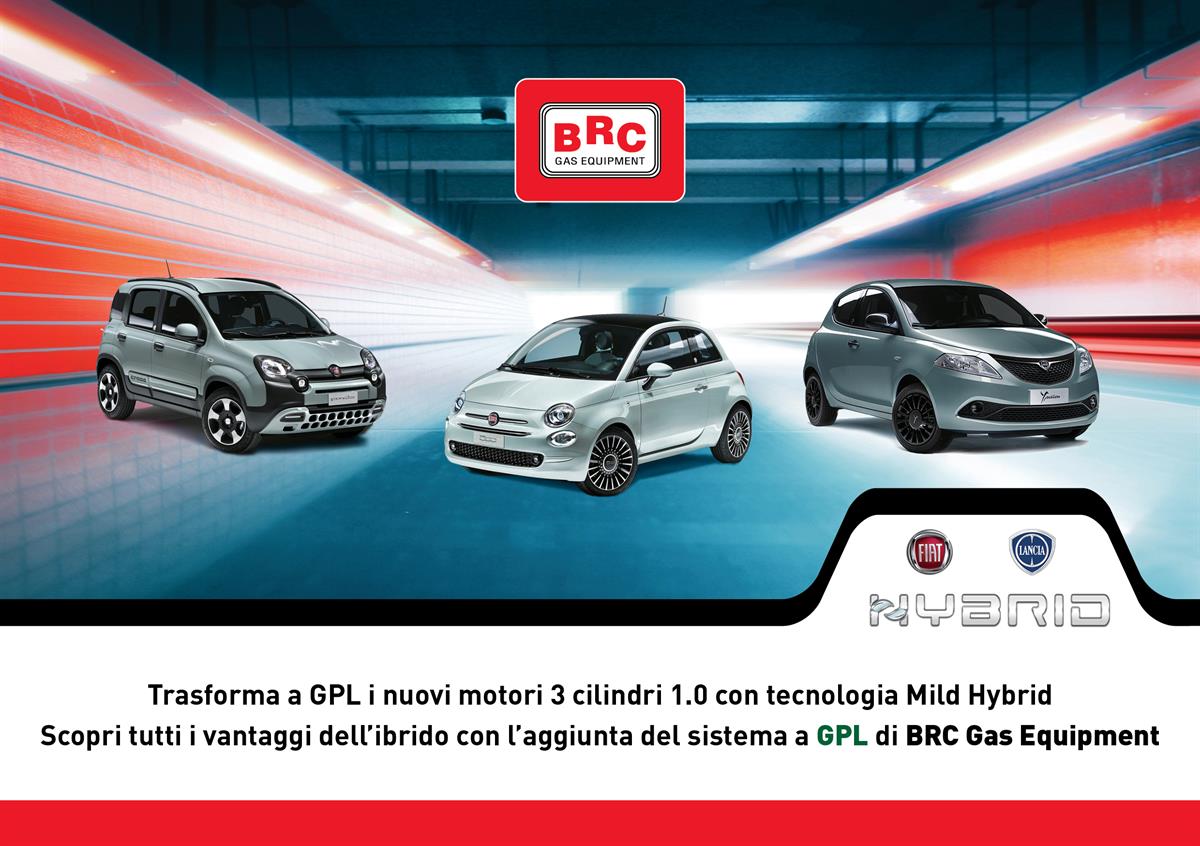 Hybrid FCA engines can be converted to LPG thanks to BRC systems
BRC Gas Equipment is happy to announce that the new engines FCA 3-cylinder 1.0 with Mild Hybrid technology can now be converted to LPG, allowing to combine the advantages of hybrid mode to the LPG benefits, such as savings, performances and eco-friendly features.
FCA light hybrid is installed on Fiat 500 Hybrid, Panda Hybrid and Lancia Y.
The 3-cylinder engine sized 1.0 cm3 delivers 70 HP (51 kW) max-power at 6.000 RPM and 92 Nm max torque at 3.500 RPM.
The Mild Hybrid technology allows these vehicles to get fiscal and logistic incentives (entrance allowed in limited traffic areas) and to consume slightly less than previous models.
In these engines, Mild Hybrid technology turns the heat engine off below the 30 km/h speed. With a BRC Sequent system, the engine can work on LPG under this threshold, allowing the driver to benefit from alternative fuel advantages too.